School Programme
'Education is the most powerful weapon which you can use to change the world.' Nelson Mandela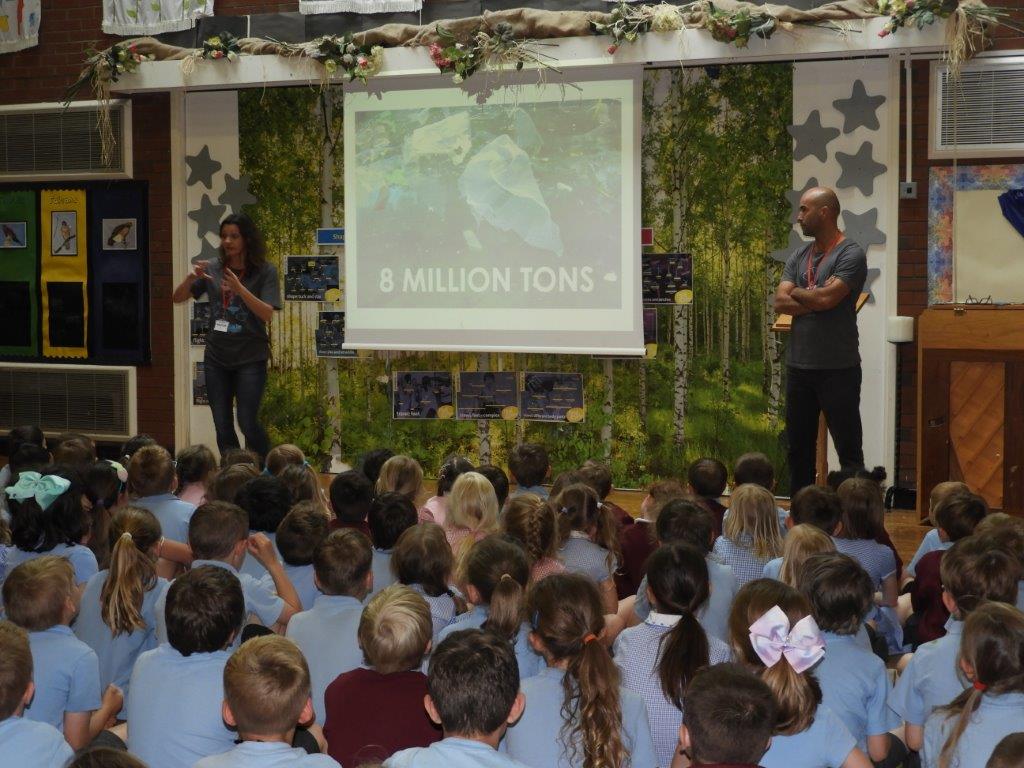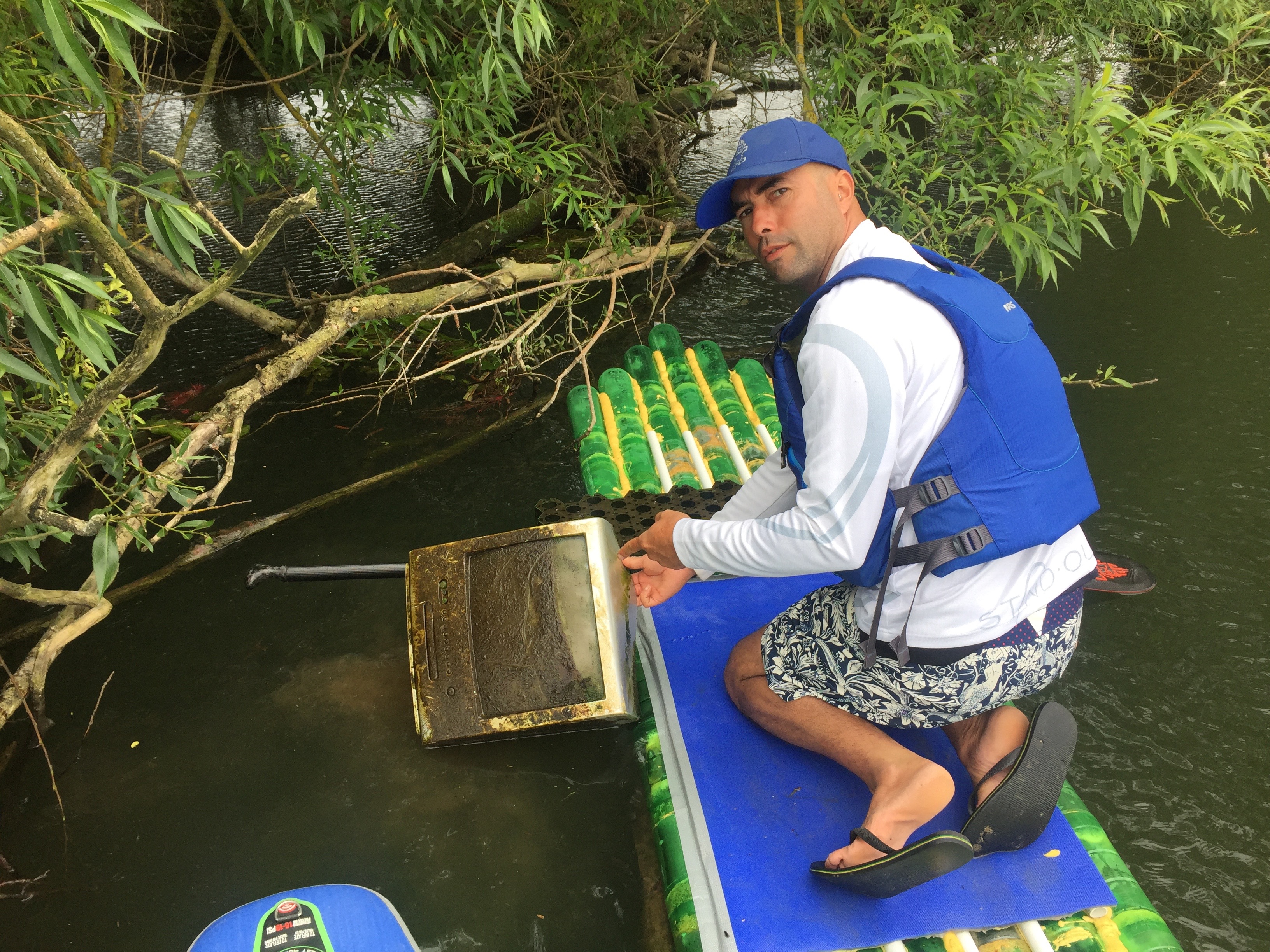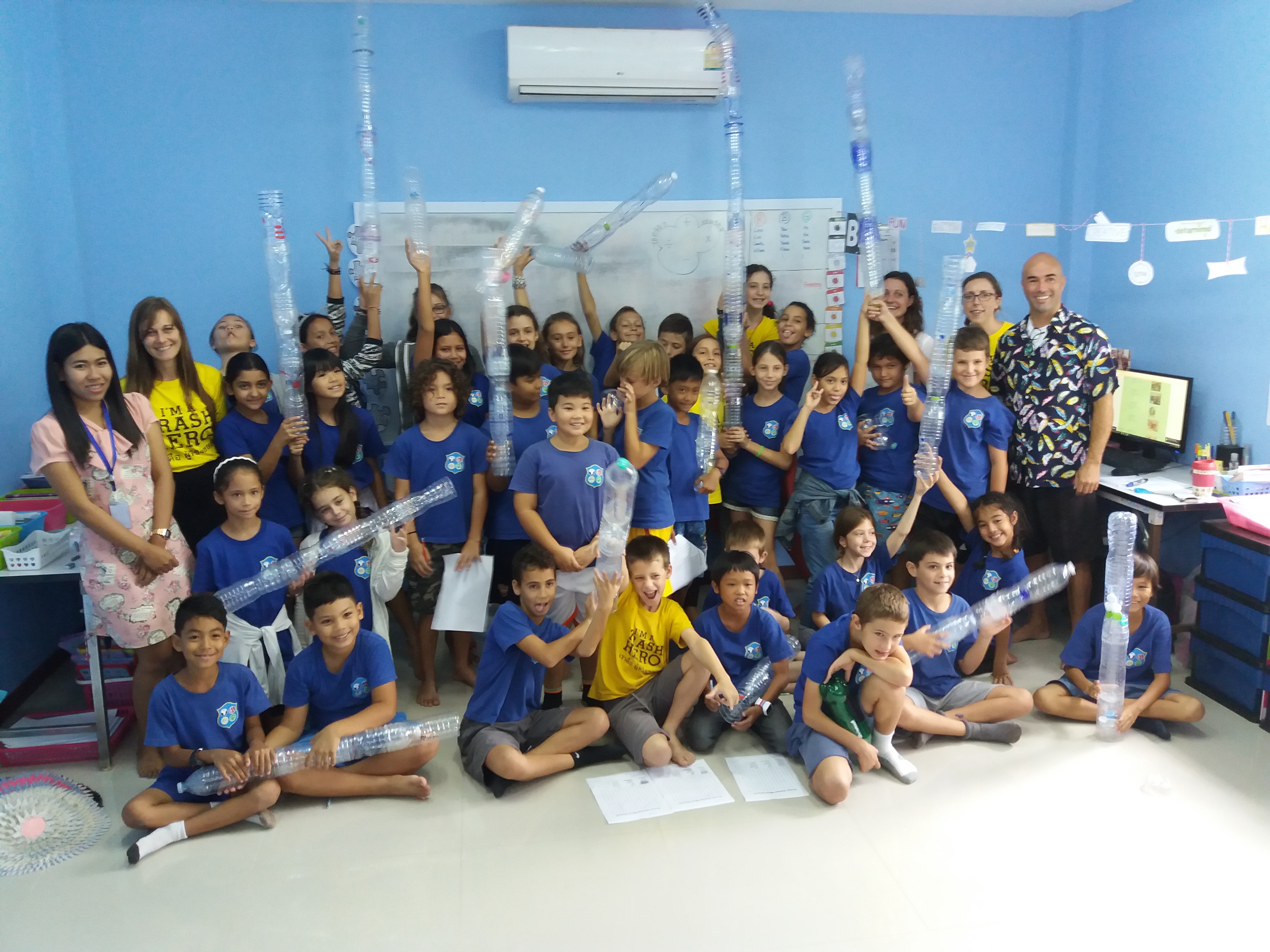 1. Assembly / Talk
Carlos and Carolyn, co-founders of The Whale Company became the first people in the world to paddle a marathon distance on a stand up paddleboard (SUP) made of plastic bottles in 2017.  They went on to complete 12 marathons in 12 countries in Europe, catching the eye of the media to raise awareness of plastic pollution.  In 2018 they paddled the length of River Thames on their Bottle Boards, stopping to collect messages from children, which they delivered to the Minister for the Environment in the House of Commons.  As experienced teachers, Carlos and Carolyn are able to tailor the assembly/talk to children of all ages.  They discuss the issue of plastic pollution in a fun and positive way, sharing expedition/campaign stories and exploring innovative solutions to the problem of single use plastic, by turning waste into a resource; talking about alternatives and encouraging children to think creatively about circular economy design, considering the whole life cycle of a product and its impact on the environment.
2. Experience – Paddle and Pick
The highlight of the program is getting onto the water and learning how to stand up paddle.  The Whale Company has partnered with Active 360, the  SUP club at the forefront of developing SUP in London.  SUP is the world's fastest growing water sport; it is a great workout that builds fitness and core strength whilst developing confidence, independence and determination.  SUP is a sport that enables people to connect with nature and there is no coincidence that it is fast becoming associated with protecting the environment because when you go paddling you do not want to see pollution. The impact is powerful and will initiate change.
Participants learn how to SUP before going on a SUP clean up on the river / canals.  Any recyclable plastic is then used to create something new.
3. Action – Workshops to turn waste into a resource
The impact of hands on learning has been well recorded by multiple leading educational academic publications as having raised students' performance, motivation and attitudes related to a subject.  In our case the practical effect of building something out of "waste" will leave a memory of how to have a personal impact in this area.
Build a Bottle Board
Bottle Boards workshops teach students how to build SUPs out of recycled plastic bottles, whilst encouraging them to come up with their own innovative ideas for turning waste into a resource.
The process consists of 6 simple steps:
Pump bottles with air
Cut bottles to create a joiner/sleeve
Sandpaper full bottles and sleeves (where they join).
Glue bottles and sleeves together to make long pipes
Glue pipes together width ways, inserting recycled PVC pipes for rigidity
Glue a recycled yoga mat on top
The fin is made from melting bottle tops.  This process can be used to turn waste plastic into any object and will form part of a design project run in collaboration with school and college art / design and technology departments, differentiated accordingly for different age groups.
3D Printing from Waste Plastic
The Precious Plastic blueprints will be used to build our own machines (see below), enabling students to experience the whole process from collecting plastic from the waterways to shredding it, designing their own objects and creating something new.
Precious Plastic Bicycle Shredder
A stationary bicycle attached to a shredder.  Riding the bike will power the shredder, allowing plastic waste, collected from the river and canals, to be shredded into flakes.
Extrusion Machine
Extrusion is a continuous process where plastic flakes are inserted into the hopper and extruded into a line of plastic. These lines can be used to make new raw materials such as 3D printing filament.
Injection Machine
Plastic flakes are heated and injected into a mould. It is a relatively quick process which is well suited for creating small objects repeatedly. Students can make the moulds independently (depending on age/ability); alternatively, we can provide moulds.
Our Philosophy
Through SUP we want to help people to connect to nature, to themselves and to others.  When you do a physical activity you become present; you forget the stresses of life and feel happy in the moment.  We live in a society surrounded by noise and distraction, many of us are addicted to technology, isolating ourselves from the real world and as a result depression and obesity are on the rise.  We want to encourage people to take time out to find some space for themselves.
Connect to Nature
… we protect what we love.
Connect to Yourself
… unlock your full potential.
Connect to Others
… happiness comes from sharing.