Environmental Education and Conservation
We connect people to nature, inspiring action and innovation through stand up paddleboarding, upcycling workshops, expeditions and campaigns.
Would you like The Whale Company to visit your school or workplace? We are now running workshops, talks, assemblies and paddle and picks.
Find out more
Request a call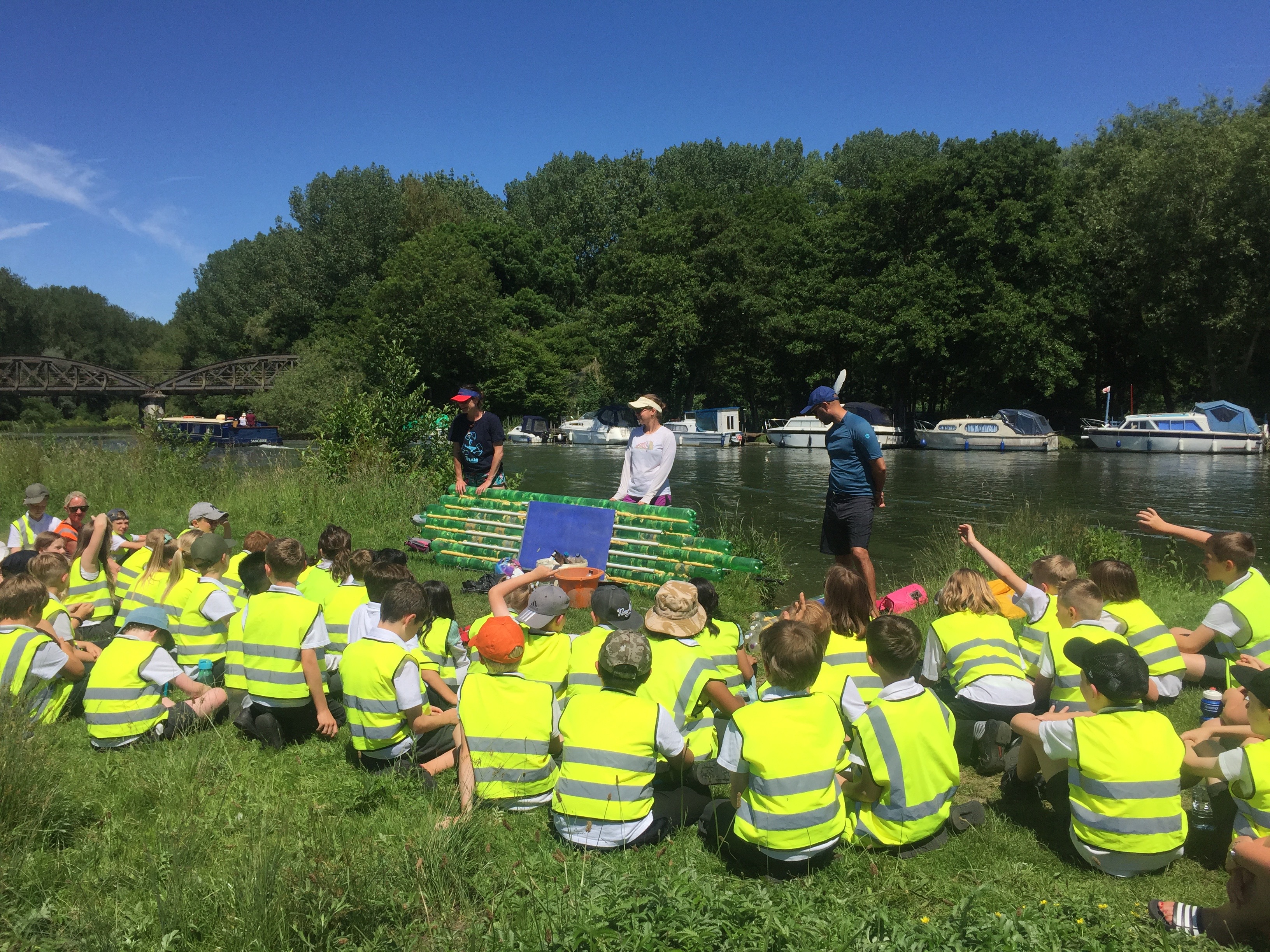 Education
Our hands-on experiential approach inspires learners. We give assemblies, take students on the water for a 'Paddle & Pick' and offer up-cycling workshops.
Conservation
We've partnered with Active 360, London's leading SUP club, to offer SUP Paddle and Pick sessions to schools and businesses, as part of our education programme.
Campaigns
Carlos and Carolyn became the first people in the world to paddle 12 marathons on their Bottle Board. In 2018 they paddled the River Thames from Source to Sea.
Plastic Pollution
The global problem of plastic is escalating out of control.  Over the past ten years we have produced more plastic than in the whole of the last century.  Today, a rubbish-truck load is dumped into the ocean every minute.  At the current rate, by 2050 there will be more plastic in the ocean than fish.  Only 24% of the five million tonnes of plastic used in the UK every year is re-used.  We urgently need to rethink how we use plastic.
Stand Up Paddleboarding
Today, SUP is the fastest growing water sport, accessible to all ages, abilities and, with Bottle Boards, budget.  It improves fitness, balance and core strength while connecting you directly with the water and surrounding nature.  Sadly, when you paddle it won't be long before you see plastic and other pollution floating in the water.  The impact is powerful and will initiate change because we protect what we love.  It is no coincidence that SUP has established itself at the heart of environmental protection.
Building Connections
We believe that we are stronger when we work together; we have met and partnered with incredible people, clubs and organisations, who have made our journey possible.  See our collaborations here.